WordPress informed me yesterday I had been blogging for 12 months. This is not strictly accurate – I've had the blog for that time, but there has been the odd hiatus in posting, including in the last few months, and, at the start of my "apprenticeship". I've been very lax in doing any #SoSS posts lately so here is a mini-version and yes I know it's not Saturday…
TRIBUTE TO A DECENT BLOKE
However in about a months time I reach another milestone – my 65th birthday and the anniversary of the last time I had sex with a fellow human being. That human being was John Oh – an all round decent human being, male escort by profession, based in Sydney, Australia.  I'd like to spend time here giving him his own private #SoSS – a "head-job" if you will of a different sort *grins wickedly*. My reasons for this are several, and I will  address them below.
Basically however, it's because when I chose him for what I then regarded (and what may still be,) the last time I had sex with another human being, I wanted it to be something I could actually remember with pleasure. Moreover something I could remember without shame, in my dotage. While the event was just under twelve months ago I can honestly say in relation to the physical encounter and more recently my ongoing Twitter mateship, John continues to meet and surpass my expectations of decency, humanity and fuckable manhood.
I had, as some of you will recall spent three plus years caring for my elderly mum before she passed. Prior to that my earlier long term relationship ended under a deluge of shame, both personal and social. I had begun to reclaim my sexual identity with the help of sex toys, but there were body shame issues I needed to address, and quite frankly I craved the unconditional erotic touch of another. I've written about this need in other posts if you want follow up, here and here.
When I approached John I did so after having read through key parts of his website and blog. Apart from the prospect of an erotic massage, one of the things that stood out for me was his willingness to champion people's personal and employment freedoms as well as sexual rights. This man is informed, intelligent, compassionate, committed and not afraid to stand up for himself or others. He's been tweeting regularly on political issues especially on the vicious campaign against sex workers being played out at present on the personal and international stage. His writing and vlogging isn't just polemic, its educational.
If these are matters which are important to you may I suggest you Follow him on Twitter… @JohnOhofSydney
John has a regular clientele of people with a range of disabilities, and his advocacy for sexual rights for everybody continues to be advanced both privately and publicly. A major catalyst for this post was a couple of videos he recently posted on Twitter.  Part of a vlog series he's making to get the issue out there to new audiences.
In the time that I've followed John's Twitter I've also seen some of his other qualities – humour (check out his July 4 promo), creativity and a love of this planet, all absolute pluses in any man! His Twitter Media feeds and website features his relatively recent or maybe simply more intensive ventures into photography and video. I salivated over his March Northern Lights photos, his UK High Tea images (Note to self – put it on the list!), and considerably less so on his Fiji diving shots (urgh water, urgh deep  salty water. Also huge reality check on erotic fantasies relating to marine creatures.)
And damn he looks good in a kilt (March 5 Twitter but more on his blog…)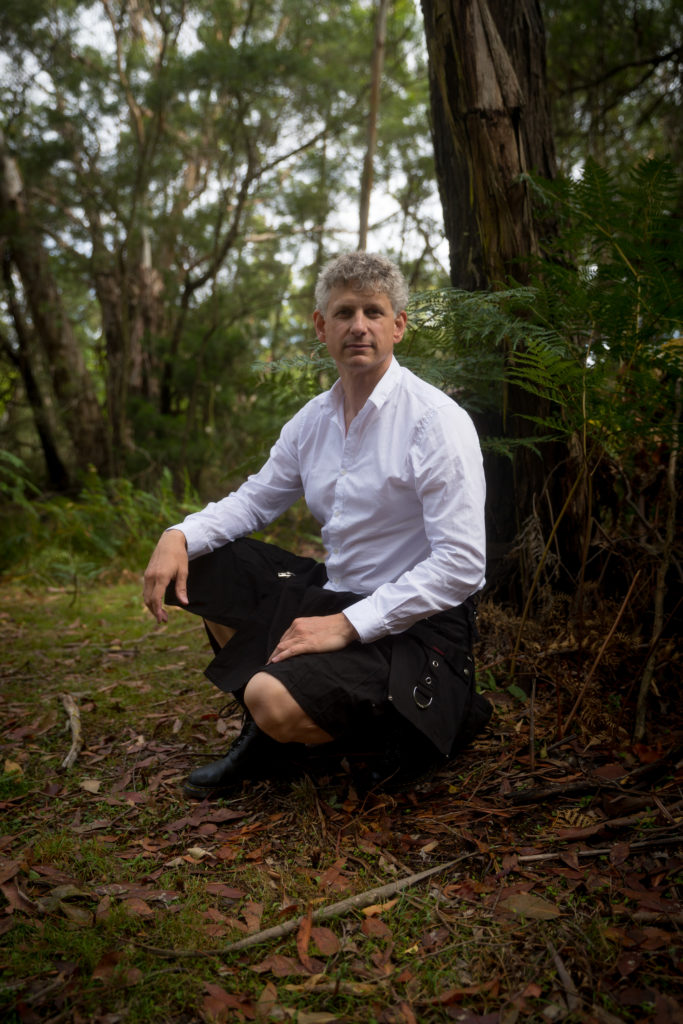 posted with permission: https://john-oh-escort.com/2018/02/27/the-kilt/
So thanks John. We may never physically cross paths again, but you enabled me to find my feet at a difficult time, and it may be that you remain the last person I ever have a sexual encounter with and I'm still very ok with that.
FAREWELL TO AN AUSSIE TOY CO.
On another note I read with considerable recent unhappiness that one of my favorite sex toy companies has gone out of business. Downunder Toys gave me the opportunity to test and review their Tulip Vibe in early October last year and this toy is still part of my regular wanking program. I'm really sorry to discover they are shutting up shop. So thanks lovely people I wish you all the very best for the future. There are apparently still toys available for sale so if you want to purchase an icon for your collection before they are gone, I suggest you do so quickly.
To see who else is being educational, click on the link below…